North Carolina Sustainable Energy Association
Destiny Johnson's Fundraising Page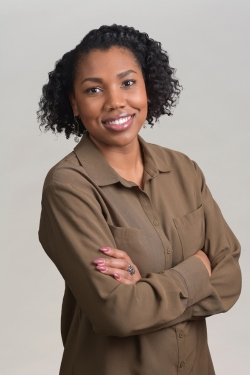 Thank you for visiting my WICE Peer-to-Peer Fundraising Campaign page!
I chose to be a fundraiser because I am a member of the WICE Initiative and strongly believe in the group's mission of connecting women in clean energy, giving them the skills to uplevel in their careers, and amplifying their voices.
Please consider donating today to ensure the WICE Initiative has a bright future!
ABOUT Women in Clean Energy Fundraiser 2023
The WICE Initiative consists of over 600 individuals and has plans to increase its impact and reach through the relaunch of its Mentorship Program. The Mentorship Program is free and directly supports the WICE Initiative's mission to connect women in clean energy and amplify their voices. If you're interested in joining the Mentorship Program as a mentor or mentee, fill out the entry form. We are so excited to continue growing our Initiative to equip women with the skills and knowledge they need to begin or advance their careers in clean energy in North Carolina.
In an effort to grow our WICE community, mentorship program, and percentage of women working in the clean energy industry, we're asking for your support! Please consider becoming a donor, fundraiser, or sponsor to help keep the WICE Initiative alive and thriving! The goal of the WICE Initiative is to increase gender diversity within the clean energy space and to ensure equal opportunity for all who want a more clean and thriving economy. 
Supporters
Name
Date
Amount
Comments
BJ Durham
03/21/2023
$30.00
Total
$30.00
Report Abuse
Edit My Page